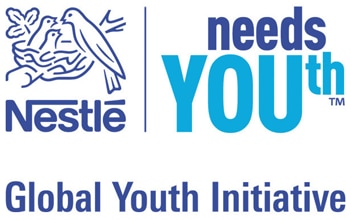 Nestlé Global YOUth Initiative
Nestlé needs YOUth
Youth matters to Nestlé because it is at the core of developing thriving and resilient communities. As a global company, we are determined to help young people develop their skills and gain experience so that they can find jobs or create their own businesses.
We want to help equip the next generation for employment and help them become creative front-runners in our company, successful agripreneurs, entrepreneurs and game changers regardless of their field or level of expertise. It will help build thriving, resilient communities and supports the UN sustainable development goals.
Since 2013, through our Nestlé Needs YOUth Initiative launched first in Europe, we have supported hundreds of thousands of people to be prepared for the world of work. This is why we are expanding our Nestlé Needs YOUth Initiative to encompass our entire value chain, from the sourcing of raw materials to the manufacturing and distribution of our products.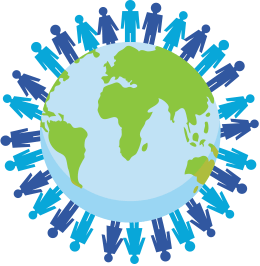 Our ambition
To help 10 million young people around the world have access to economic opportunities by 2030.
Our actions
Over the last decade, our global, local and brand actions have helped to prepare hundreds of thousands of Youth for work; trained and supported over 4 million farmers around the world and developed the business skills of 2 million women.
Working towards our 2030 ambition, we will focus on three key areas:
Employment and employability
We are determined to help young people develop their skills so they can find jobs through our activities to "Get Hired", "Get Skilled" (vocational training), "Get Support" and "Get more opportunities".
In Nestlé GCR, we aim at:
Get Hired – Provide employment to Youth (under 30).
Get Skilled – Continue to drive internship and trainee programme implementation.
Get Support – Initiate online/offline career support event/activities to graduates and young employees.
Get More Opportunities – Leverage partnerships with suppliers, government, etc.
Agripreneurship
We help equip the next generation of agripreneurs by supporting and assisting young farmers to improve the economic returns from their crops and become leaders in agriculture. They are the farmers who will grow the raw materials that we need to make our products. We want to encourage them through challenges on the HENRi@Nestlé open innovation platform.
In Nestlé GCR, through systematic and continuous training and technical assistance, our agronomists work with young farmers to help them improve quality and yield of the products in Heilongjiang milk district and Yunnan coffee farming.

Entrepreneurship
We leverage entrepreneurship by identifying and nurturing business talent in young people. They will help us reach out to new markets and consumers. They are the innovators who will find the solutions to the business challenge of the future.
In Nestlé GCR, we signed a corporate partnership with the China outpost of Plug And Play (PNP), a leading venture fund, innovation platform, start-up accelerator and corporate innovation consultancy. Through PNP, we intend to connect with promising Chinese start-ups on a variety of topics related to retail, health and wellness and pursue pilots with them. In addition, Nestlé is working with several "open shelf vending" start-ups founded by young Chinese entrepreneurs, to supply Nestlé products for office pantries.
Our Long-term global partnership